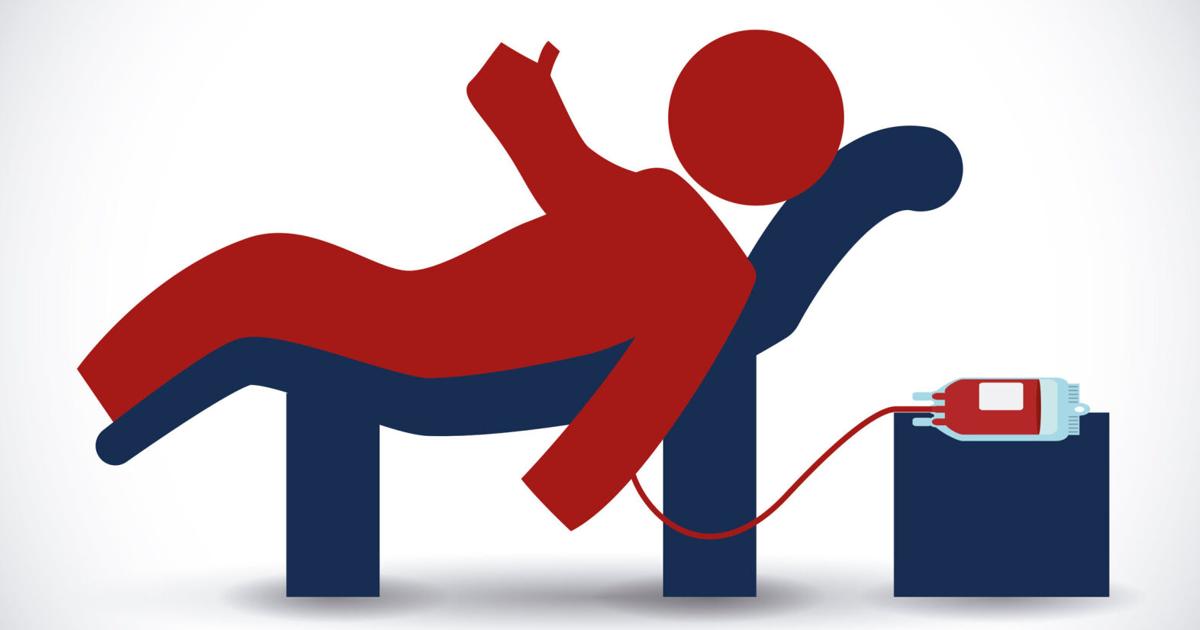 Urgent need for blood donors in March | News
March blood donors are urgently needed to help patients.
To make an appointment for a blood donation, visit vitalant.org (enter city or zip code) or call 1-877-25-VITAL (1-877-258-4825).
West Valley Donation Centers are located at 18583 N. 59th Avenue in Glendale and 14270 W. Indian School in Goodyear.
Blood donation events are:
Buckeye
• 1 to 5 p.m. Monday, March 14, Leaf Verde RV Resort, 1500 S. Apache
• 8 a.m. to 1 p.m. Sunday, March 20, Grace Fellowship Church, 1300 S. Miller
Glendale
• 7-11 a.m. Friday, March 11, Dignity Health-Westgate, 7300 N. 99th Avenue
• 10 a.m. to 2 p.m. Saturday, March 12, VFW Post 1433, 7618 N. 63 Avenue
• 8 a.m. to 1 p.m. Sunday, March 13, Faith Bible Church, 17320 N. 59th Avenue
• 7:30 a.m. to 11:30 a.m. Saturday, March 19, Kerry's Car Care Glendale, 4312 W. Olive Avenue
• 2-6 p.m. Wednesday, March 23, Central Christian Church Glendale, 8600 W. Glendale Avenue
• 8 a.m. to 1 p.m. Thursday, March 24, City of Glendale, 5850 W. Glendale Avenue
• 9 a.m. to 1 p.m. Monday, March 28, Glendale Community College North, 5727 W. Happy Valley Road
• 8 a.m. to noon Thursday, March 31, Glencroft Center for Modern Aging, 8611 N. 67th Avenue
• 7:30 a.m. to noon Thursday, March 31, Raymond S. Kellis High School, 8990 W. Orangewood
Peoria
• 7:30 a.m. to 12:30 p.m. Thursday, March 10, City of Peoria, 8351 W. Cinnabar
• 7:30 a.m. to 11:30 a.m. Saturday, March 12, Kerry's Car Care Peoria, 8294 W. Lake Pleasant Parkway
• 12-4 p.m. Sunday, March 13, Culver's Peoria, 8271 W. Ludlow Drive
• 7 a.m. to 11 a.m. Saturday, March 19, Peoria North Community, 22034 N. 83rd Avenue
• 8 a.m. to 1 p.m. Sunday, March 20, Copper Hills Church, 27035 N. Black Rock Boulevard
• 9 a.m. to 1 p.m. Friday, March 25, Trilogy at Vistancia, 27980 N. Trilogy Boulevard East
Tolleson
• 10 a.m. to 2 p.m. Wednesday, March 9, Sigler Wholesale Distributors, 9702 W. Tonto Street