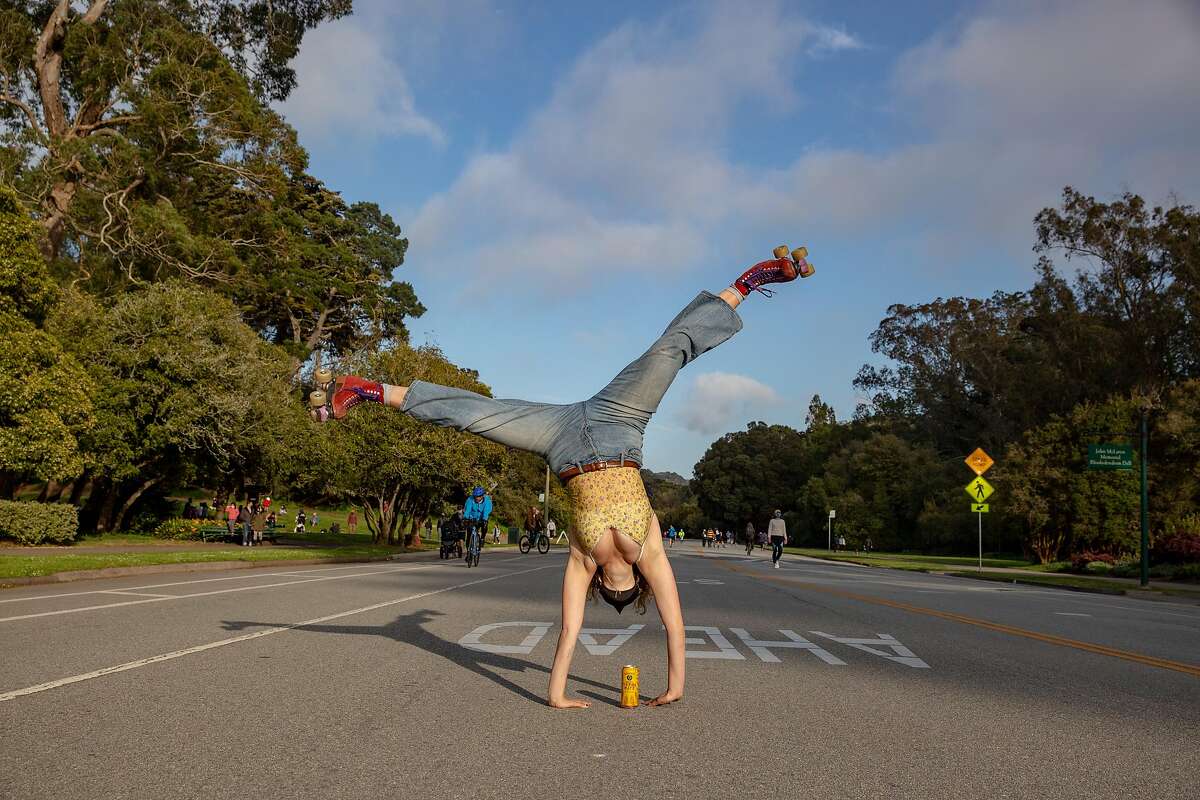 Should San Francisco's JFK Drive become car-free for good?
San Francisco appears to be on the verge of settling the ultimate fate of John F. Kennedy Drive in Golden Gate Park. Whether the 1.5-mile stretch of road should remain car-free, as was the case during the pandemic, or reopen to traffic remains a divisive one for San Franciscans.
Supporters described the closure of the street to motor traffic as a pandemic ray of hope that helped them rediscover their joy for the park. Critics have pointed out that this could hamper accessibility for people with disabilities. Golden Gate Park museums said it made it more difficult for them to visit, and supervisor Shamann Walton said it amounted to "recreational redlining" to prevent people in his district from visiting the park.
As Heather Knight reports in her column, the Parks and Recreation Department and the San Francisco Municipal Transportation Agency are posting their top three picks for the future of the road, after completing their own studies and garnering feedback from the community. View plan details and complete the survey on
sfmta.com/AccessGGP
.
Here are the three options (scroll down to vote for your choice):
1. Keep the east end of JFK Drive between Kezar and Transverse Drives car free at all times with improvements to make the area more accessible to people with disabilities.
2. Return to pre-pandemic rules in which the road was closed to cars on Sundays and some Saturdays.
3. Allow cars to enter JFK Drive on Eighth Avenue, turn right and travel west, separated from pedestrians and cyclists. This option adds 16 disabled parking spaces, but could create delays for buses.
This survey will be carried out from To .
Shelby Knowles / Special for The Chronicle
Which option for JFK Drive gets your vote?
Option 1 (stay without a car)
Option 2 (reopening to cars)
Option 3 (cars on 8th avenue)
Submit response
This survey is closed.
Vote: Should San Francisco's JFK Drive in Golden Gate Park become car-free for good?
Readers submitted 0 votes in this poll.
You voted for