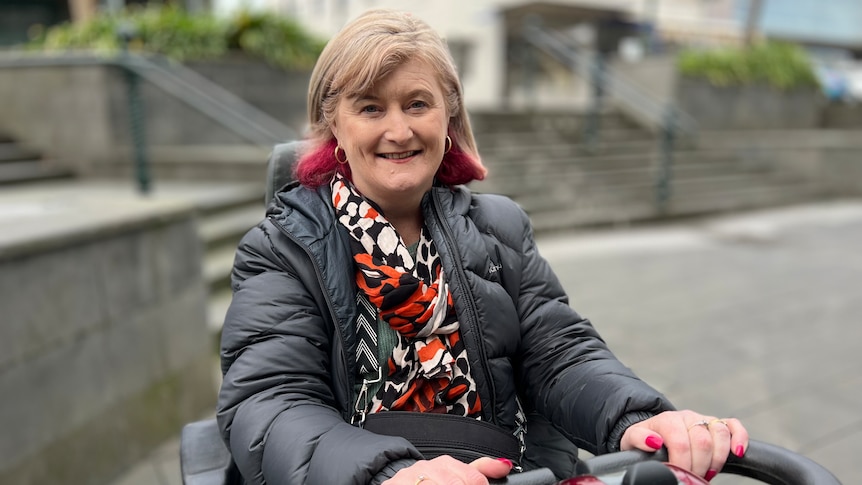 Shortage of wheelchair accessible taxis leaves people stranded and socially isolated
Janine Lyon's day begins a week in advance.
While most people have the privilege of just grabbing the keys and rushing out the door, the Ballarat woman spends a lot of time planning every detail every time she wants to leave the house.
"I find I'm missing things; I've waited up to two hours at some stages to get home."
Like the time she went shopping one night.
Ms Lyon had booked taxis well in advance, but as she was leaving the mall, the taxi company told her they could not find an available vehicle.
She was left sitting outside for hours, long after the shops had closed, in the freezing cold of Ballarat, waiting for a taxi that would never come.
"I find that after five in the evening I can't get a taxi at all. So it's like there are no night taxi drivers available for us at all," said Miss Lyons.
"It's quite frustrating, when you want to go somewhere and you can't go like everyone else does."
For each outing, Ms. Lyon must determine exactly what times she needs a wheelchair-accessible taxi to pick her up and drop her off at both ends.
But the availability of such a vehicle to meet one's needs is not always guaranteed, no matter how extensive the planning.
At night at the mall, Ms. Lyon's companion had to pick her up, get her out of her wheelchair and get her into his car.
They had to leave his expensive wheelchair outside the shops until the next day because they had no other way to transport him home.
"The impact of not having taxis for people with disabilities, mental health and everything right now, you know, it's really huge," Ms Lyon said.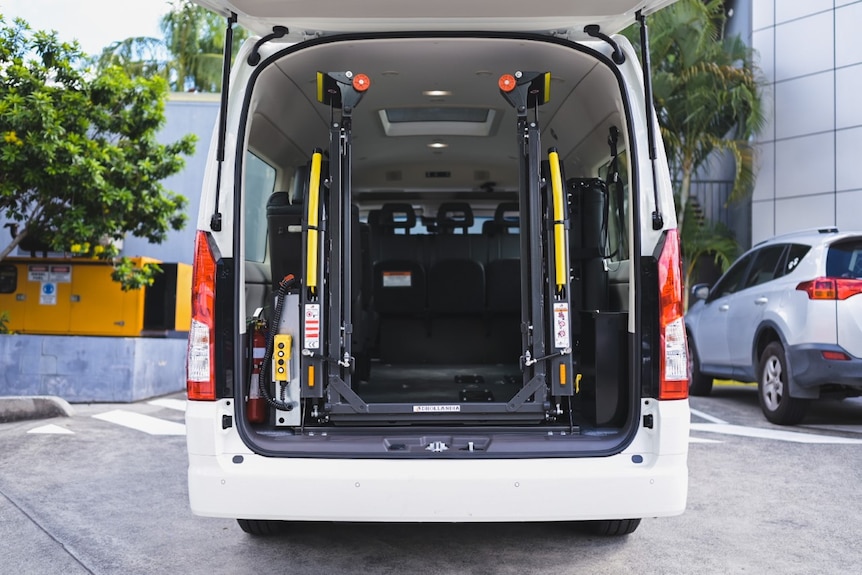 Not enough to meet demand
There were 975 active wheelchair accessible vehicles (WAVs) registered in Victoria in June 2021, according to Victoria's Commercial Passenger Vehicles Annual Report 2020-21.
More than one million people in Victoria identify as living with a disability, 17% of whom cannot access public transport such as trains, trams and buses.
Elderly and injured people also depend on accessible "maxi taxis".
And in some regional towns there are none or very few for everyone.
In Ballarat alone, there are only 10 registered wheelchair accessible taxis available, and on average only six of these are on the road at any given time.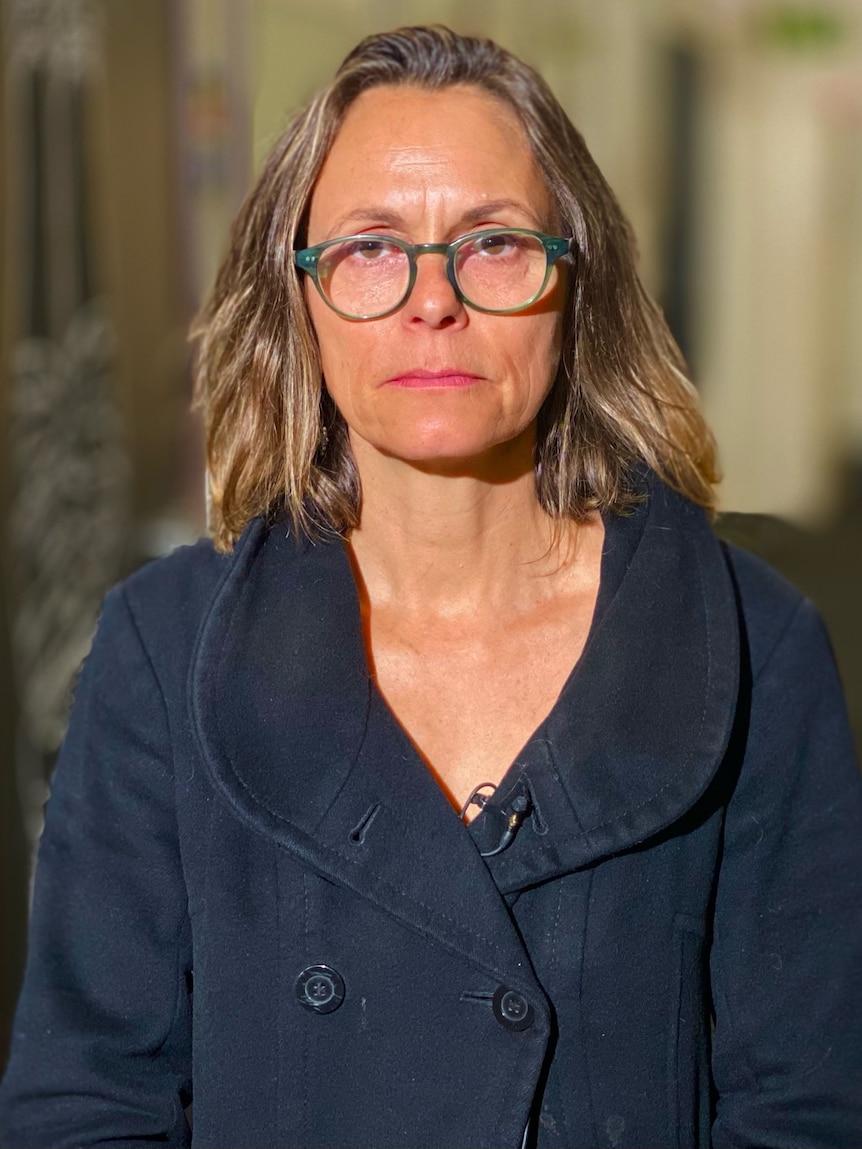 Emotional Impact
With no priority system in place, wheelchair accessible taxis can be booked by able-bodied people and large groups, even if someone in a wheelchair needs transport.
"People rely on accessible taxis, and sometimes there's only one in each local town," said Ally Scott, campaign manager for the Disability Resource Center.
And it's often impossible to get a wheelchair taxi during peak hours because community groups and NDIS providers have made standing reservations to take groups of residents to daycares, workplaces or schools. .
"What that means is that sometimes people just can't get out and the emotional impact of not being able to connect with friends, family, job opportunities, community, education, that simply cannot be overstated," Ms Scott said.
The Disability Resource Center runs a "Transport for All Coalition" with the aim of making every public transport journey reliably and independently accessible for all users.
"What we're hearing is that the experience of loneliness and social isolation has steadily increased," Ms Scott said.
No drivers, no incentives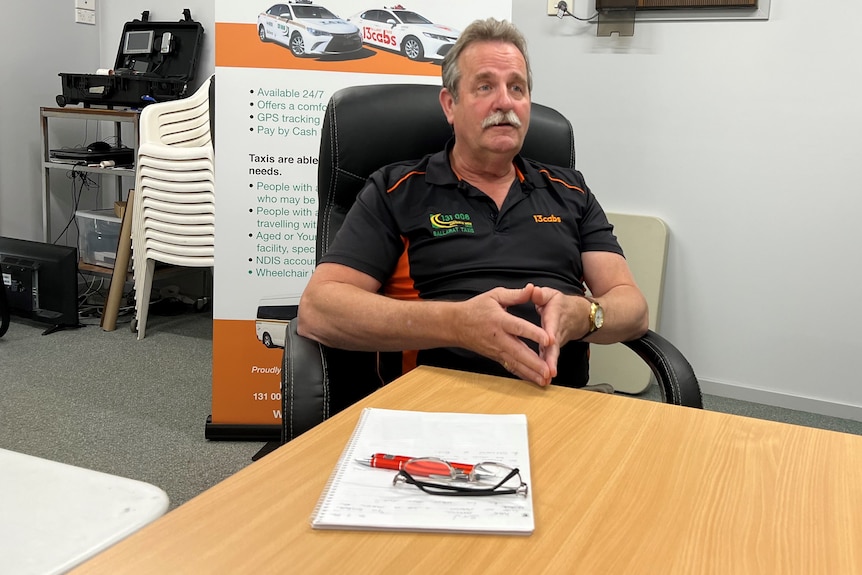 Stephen Armstrong, owner of Ballarat Taxis for nearly 40 years, said the shortage of drivers caused by COVID-19 border closures made it difficult to keep taxis on the road.
"We are in the same boat as most other industries in and around Ballarat, and for that matter, across Victoria, who are struggling to find labor at the moment," said Mr. .Armstrong.
"We advertised far and wide, even putting advertisements on the back of our vehicles."
Mr Armstrong said an all-access taxi cost $95,000 once fitted with wheelchair lifts.
"To be honest, if we were fully operating as a commercial enterprise, we wouldn't be operating wheelchair accessible taxis because that's just not a viable business," Mr Armstrong said.
In 2017, the Government of Victoria introduced a grant of up to $44,000 for businesses that previously had wheelchair accessible vehicles.
"But there are no subsidies available for vehicles that weren't already in service on that date, which means that if you wanted to add additional vehicles to your fleet, you would pay the full cost of those vehicles" , Mr. Armstrong said. .
"The government could extend the wheelchair accessible taxi subsidy scheme to new vehicles as well as pre-existing vehicles from the 2017 regulations, which would encourage some new operators to perhaps adopt the service," he said. declared.
For Ms. Lyon, a solution could not come soon enough.
Just as COVID lockdowns and restrictions limited the movement of all Victorians during the pandemic, Ms Lyon said isolation was a daily reality for her.
"I think people in COVID lockdown have really struggled. Well, that's my life. That's my normal life," she said.
"I feel like we've been locked in life for a long time, because we can't just hang out when we wanted to hang out."
Ben Carroll, Minister for Transport, Roads and Traffic Safety, has been contacted for a response.