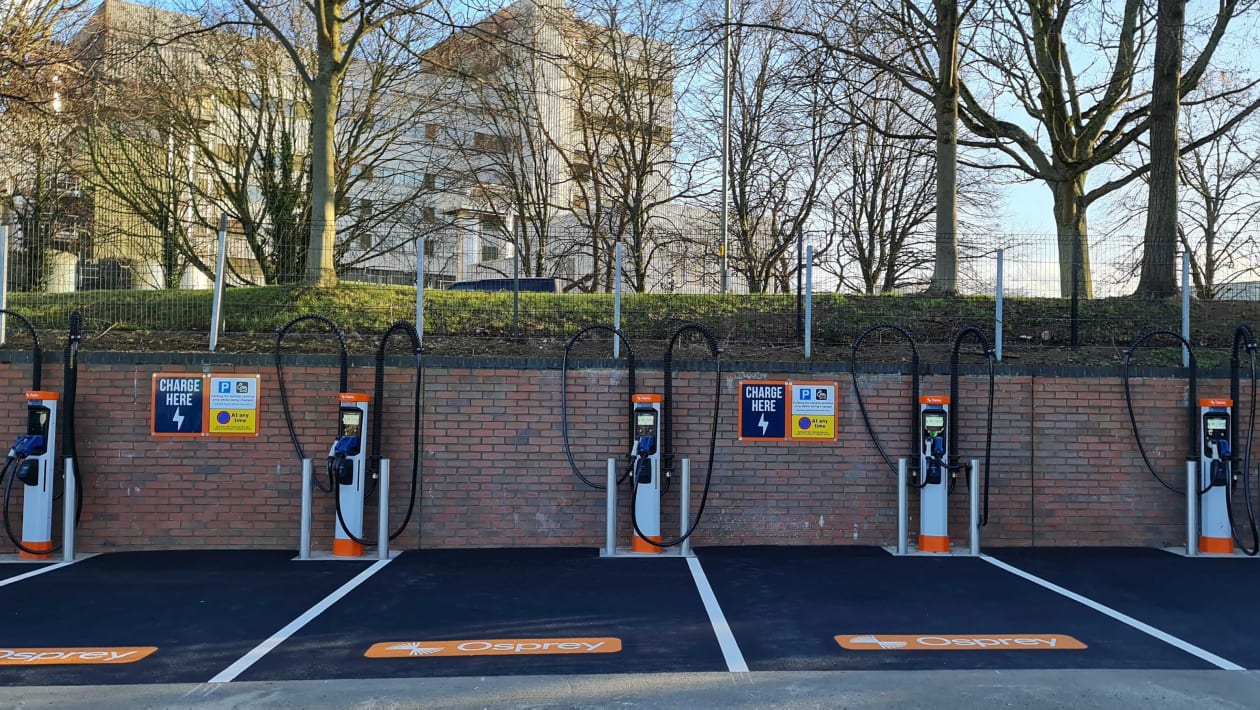 Osprey initiates design of publicly accessible electric car charging site
Electric car charging company Osprey has launched a new charging site design that is more accessible to drivers with disabilities.
The new site design provides 1.2 meters of space on either side of the bay, making it easier for drivers in wheelchairs to use. The cables, traditionally quite heavy, have counterweights to make them less bulky. Screens, on the other hand, are easier to read from different angles and in different lighting conditions.
The design of the charging site, which meets the interim PAS accessibility standards set by the BSI, is for safe locations with CCTV in place. The site design has already started rolling out across the Osprey network.
The news follows a long campaign by Auto Express to make electric vehicle charging more accessible to drivers with disabilities, many of whom struggle to use public charging stations where accessibility has been an afterthought.
Ian Johnston, CEO of Osprey, said: "Osprey's mission is to provide safe, reliable and accessible electric vehicle charging for everyone. This means well-lit sites, chargers you can rely on, and the ability for wheelchairs and people with reduced mobility to have the space and access they need to charge, pay for and enjoy our facilities.
"Obviously this is built into all of our new sites in development and we are working with the owners and Motability to achieve this. But we're also returning to existing sites, upgrading hardware and increasing space and access where possible.
Click here for more information on the UK electric car charging network…