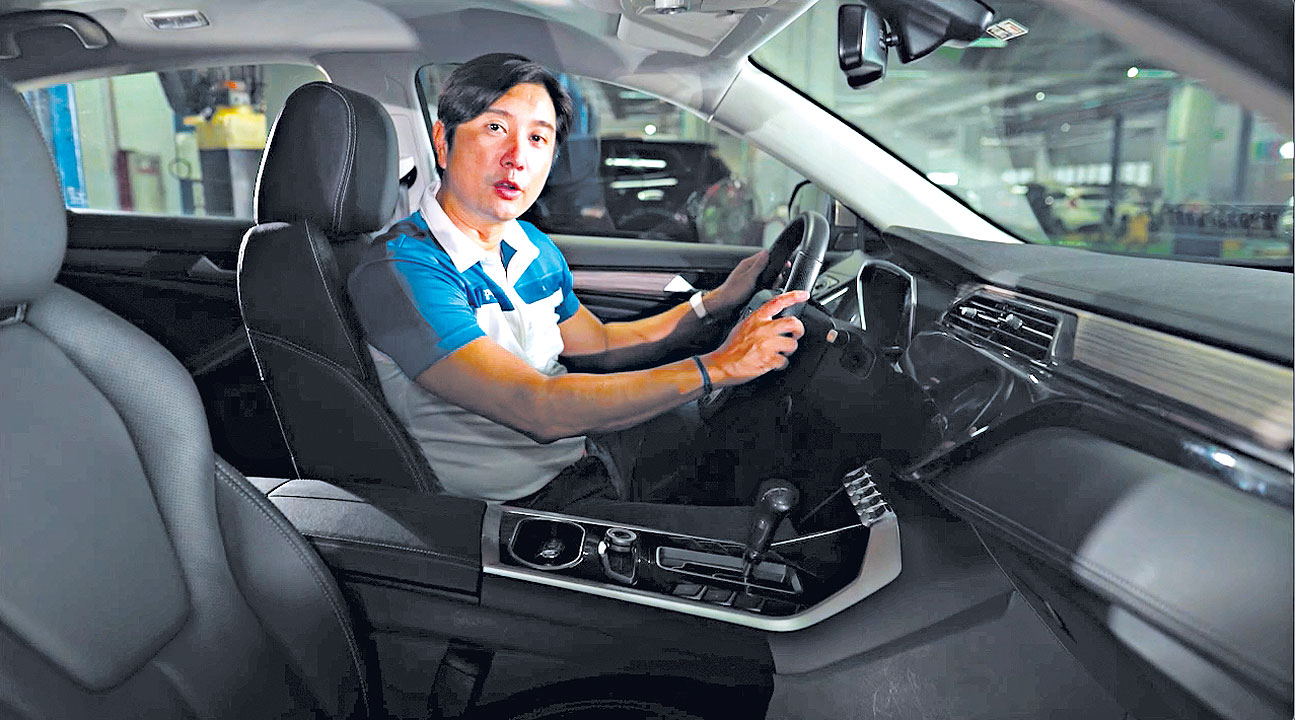 Mobility in the time of COVID-19
Ford Philippines wants us to focus on safe driving in the new normal
THE NEW NORMAL (actually not so new) has taught us a myriad of hard truths. It has made us relearn new habits while shedding old ones that have suddenly become unnecessary and risky in this era of pandemic.
One of the most obvious reboots has happened in the mobility industry. Capacity has been drastically reduced for fear of spreading the virus, and far fewer public service vehicles are plying the metro routes. Meanwhile, private vehicles drive far fewer miles (if at all), with closures and work-from-home arrangements helping to reduce the need to leave home.
The question remains, however: what does COVID-19 mean for our vehicles? Does less kilometers mean less trips to the casa for preventive maintenance services? What kind of things do we need to keep in mind so that our cars don't become vectors of the virus?
These are just a few of the questions Ford Philippines intends to answer with the launch of its globally recognized Driving Skills for Life (DSFL) program. A corporate social responsibility initiative that is part of the Blue Oval Global Solidarity Month celebrated every September, DSFL was postponed last year due to the pandemic.
In 2021, it is making a safe comeback via digital media and its theme is "Safe driving in the new normal". Ford said this year's DSFL "will cover hot topics including pandemic car care and maintenance tips, car sanitation and disinfection, and wet weather driving techniques. ". These new concerns receive attention "in addition to the existing DSFL training module which covers basic vehicle dynamics and handling, driving in various conditions, distraction-free driving and fuel-efficient driving".
According to Edward Joseph Francisco, Assistant Vice President of Communications, Ford Philippines, "We are delighted to bring the DSFL back this year as part of our Global Compassion Month, bringing our long-standing advocacy for road safety to life. on the digital platform. This year, we are making the DSFL a more relevant training program for our participants by sharing the driving habits and skills needed as they navigate the roads in the "new normal".
Helping a new set of motorists learn (or relearn) the ropes is Ford's long-time partner and Tuason Racing School training facilitator. DSFL will be a series of interactive training sessions filled with instructional videos, games and contests. Celebrity Sam YG and beauty queen Michelle Dee, who were selected as Ford's "road safety ambassadors" this year, are also expected to "help expand the visibility of the program in the digital space".
Ford said DSFL "has successfully trained over 26,000 drivers since its launch in the country. Over the years, the program has adapted to changing road conditions, government policies and regulations. In 2019, more than 3,300 public and private drivers took part in the DSFL.
So what are some of the things we need to keep in mind during this normal pandemic?
JP Tuason of Tuason Racing said defensive driving is just as important during the lockdown. Well, come to think of it, a good chunk of the traffic is back and crashes have happened again, mostly due to driver error. In fact, citing the Metro Manila Accident Reporting and Analysis System, Mr. Tuason said that there were 65,032 road accidents in the metro in 2020, which translates to a daily average of 178 road accidents. . More than 50,000 of them caused property damage and 14,465 caused non-fatal injuries.
WHAT TO DO IN CASE OF A PANDEMIC
How do you avoid contracting or spreading the virus in your vehicle? The first is, of course, to frequently clean and disinfect your vehicle, paying special attention to common contact points such as the steering wheel, gearshift knob, exterior and interior door handles, lock buttons. / unlocking, seat belt and seat belt buckle and button. Don't forget the start button and all the other things you touch every time you drive your car. Be sure to use the correct tools and cleaning fluids, so as not to risk damaging the various surfaces of the passenger compartment. Mr Tuason also suggested keeping extra masks and face shields in the car for obvious reasons.
Then, depending on the level of containment, it is better to limit the number of passengers, even if you belong to a single household. Another particularly important thing – and I have personally experienced this care, surprise, a dead battery – is that using our vehicles less means more drain on the battery due to the limited possibilities for it to recharge during normal operation. . Mr. Tuason recommends driving or at least starting your car every day. Finally, park your car in a cool place, for obvious reasons.
When it comes to preventive maintenance service, the main idea is to take care of the vehicle so that it is ready to go when you need it. As we drive fewer miles, weeks and months go by. Mr. Tuason advised changing the oil in your vehicle at least once a year – whether you reach the recommended distance or not – because the oil loses its effectiveness after a while.
DO NOT IN A PANDEMIC
If you need to park your car for a long time, release the handbrake so that no grip occurs. Also, since alcohol / sanitizer bottles are a must-have when we go out, do not leave these items inside the car, especially if it is parked in direct sunlight. These can ignite or even explode.
New Ford Philippines general manager Mike Breen was in attendance at the online media event, which said he arrived in Manila a few weeks ago with his wife. This is the first time he has visited the country since his appointment to the post on June 1.
He said the DSFL program indeed reflects Ford's "long-standing advocacy for road safety" and is a "key to (Ford's) business".
The Ford Motor Company Fund, along with the United States Association of Governors for Road Safety and a group of safety experts, launched DSFL in the United States in 2003 "to teach newly licensed drivers the skills to safe driving beyond what is learned in standard driver training programs. . "
Ford Philippines said that "a number of DSFL sessions will be open to the public to register and participate." For more information, visit the Ford Philippines Facebook page.