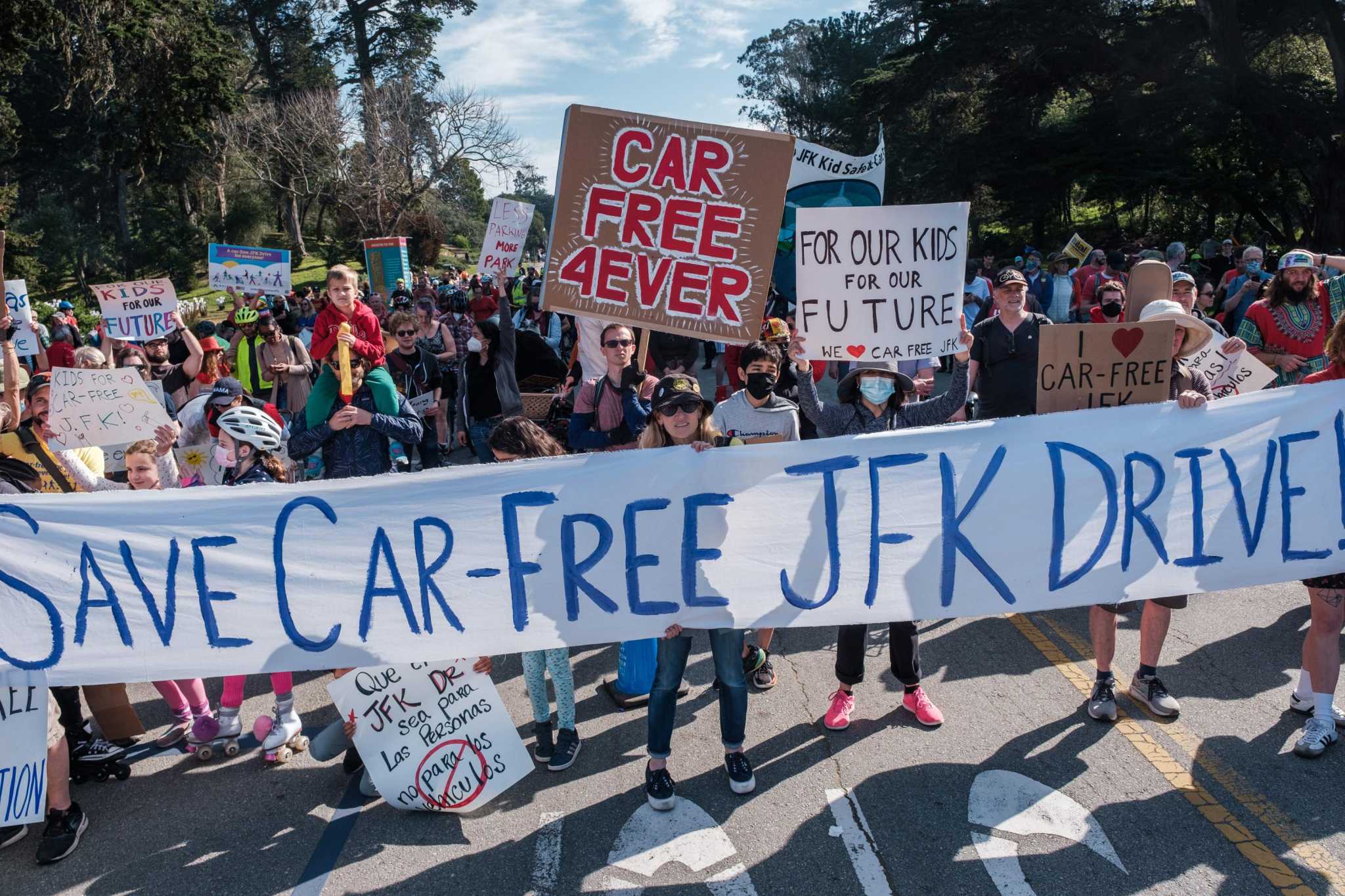 Hundreds attend Golden Gate Park rally to promote car-free JFK Drive
On an unusually warm and sunny Saturday morning in Golden Gate Park, San Franciscans were enjoying the green urban oasis. Friends holding cafes walked and talked, dogs ran alongside their owners, and children on tricycles followed their cycling parents. The occasional thump of a tennis ball hitting the ground on nearby courts could just be heard over the chirping of birds and chatting friends.
It's a far cry from Saturday mornings on JFK Drive before the pandemic, said Carol Brownson, 80, a longtime San Francisco resident.