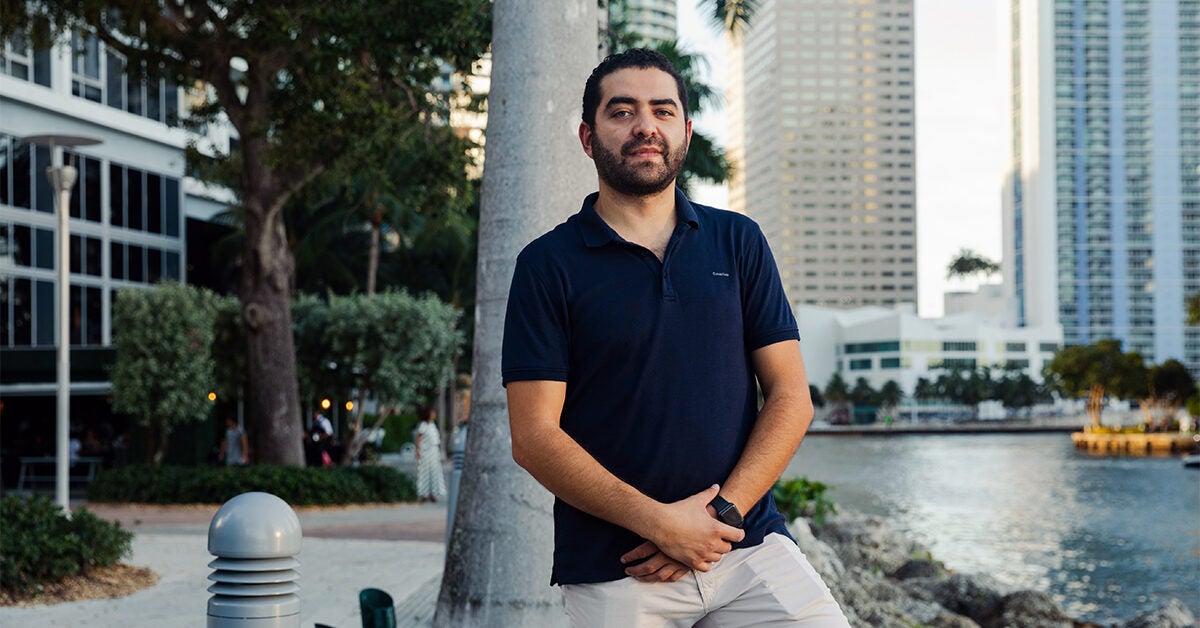 How natural disasters can affect access to health care
Helping Hurricane Odile survivors led this 2022 Healthline Stronger Fellowship winner to find his calling.
Daniel Samano, MD, was on his way to the airport after helping Hurricane Odile survivors for 5 days. Then the driver lost control and overturned the car.
Samano noticed that one of the other passengers needed immediate attention, but the hospital had been destroyed in the storm. The next best option was to rush to the airport with the help of local authorities and airlift her to a hospital in Mexico City, where Samano grew up, more than 1,000 miles away.
She was released from the hospital a week later, but the experience left a lasting impact on Samano. The incident shone a spotlight on how natural disasters can affect access to healthcare.
This memory would become a driving force behind his research on extreme weather and access to health care in the years that followed.
He has since earned a master's degree in public health and is currently pursuing a master's degree in climate and health sciences at the University of Miami, bolstering his training as a physician.
"No matter how many titles or degrees a person can get, the best rewards in life come from being able to save lives and have a positive impact on the community," says the 36-year-old. "My ultimate goal is to continue bridging clinical medicine, climate and health and public health."
We asked Samano about his studies, his goals and his obstacles. Here's what he had to say.
This interview has been edited for brevity, length and clarity.
What first brought me into the fields of medicine and public health, as well as my current studies in climate and health science, was a genuine interest in helping people, from the individual level to the entire population. There are a few experiences that brought me to where I am today.
I served as a physician for an Aboriginal community of over 5,000 people in an extremely rural area, which helped me recognize the importance of public health work and the role of physicians.
I also provided relief care after Hurricane Odile in Los Cabos, Mexico in 2014. I saw firsthand how extreme weather events affect the health of survivors and limit their access to needed care.
Finally, in the 4 years I have been in Miami, I have noticed how unaware South Florida residents are of the subtle but steady degradation of the climate. They don't see how it affects their health, their access to health care and much more.
Studying climate and health, and combining it with my training as a doctor, gives me the chance to work on these issues and help raise awareness of the link between climate change and health.
I was born and raised in Mexico City, where I earned my medical degree from Anahuac University. After graduation, I had the opportunity to see international healthcare systems around the world, including England, Germany and Miami, Florida.
These experiences reinforced my decision to pursue my Masters in Climate and Health Sciences at the University of Miami.
During this period, I have faced many personal and professional challenges, while continuing my studies, working in clinical research in the neurosurgical intensive care unit, giving media interviews on COVID-19 and getting involved in smoking cessation programs for vulnerable communities.
This work opened up new perspectives and finally allowed me to discover a hidden passion for the field of climate and health.
When I began to explore the influence of climate on access to health care, I received negative feedback from clinicians and senior researchers who did not believe in the influence of climate on health or its impact on the health system.
Instead of letting that stop my research, it encouraged me to think outside the box. I ended up developing two research protocols.
The first study analyzed 30 years of hourly weather data by zip code to see how it affected the use of outpatient HIV clinics connected to South Florida's largest academic medical center. I found that this population was much more likely to miss their scheduled tours on days with extreme weather events.
For the second project, I developed and implemented two surveys to assess the impact of extreme weather conditions on the knowledge, attitudes and behaviors of five vulnerable communities in Miami, as well as on public health professionals in across the country. More than 500 respondents have already completed the surveys.
I have other studies in progress, but I have already had the opportunity to present the results of these efforts at international conferences.
This type of research helps deepen our understanding of the effects of extreme weather events on how people access health care and drive changes that help people.
For example, these tips may encourage outpatient clinics to help reschedule appointments when extreme weather conditions are forecast. This could help reduce pressure on emergency health care systems and better serve communities.
These research efforts are also helping to combat skepticism about the link between climate change and health care.
My experience in disaster relief after Hurricane Odile has allowed me to look closely at health issues related to extreme weather conditions.
I was on my way back to the airport after caring for survivors for 5 days when my driver lost control of the car. We took the curve at almost 70 miles per hour and our car landed upside down in the desert.
One of the other passengers began projectile vomiting and had severe headaches. She clearly needed treatment, but going to the hospital was not an option. The city had been destroyed by the hurricane.
The local authorities rushed us to the airport to catch the next available flight to Mexico City. Once we landed, we took her to the hospital, and she was discharged a week later.
With extreme weather events and natural disasters becoming more frequent and intense around the world, we need to find ways to be resilient and ensure that survivors do not face additional barriers to obtaining care.
This will require a variety of approaches across disciplines, which is why I am pursuing a Master of Science in Climate and Health. As a researcher and future clinician, this degree will complement my vision to become a pioneer in understanding the health consequences of climate change and developing interventions that address health inequalities.
We have the knowledge, capacity and potential resources to slow rising temperatures. In other words, all is not lost, and the way to change that is through collective efforts across all disciplines.
I have experienced hurricanes and extreme weather events that have affected my family, my job, and where I have lived. I choose to face this crisis by helping others and raising awareness.
If you have been affected directly to the point where your mental health has been affected, I urge you to seek help. And, whatever field you work in, try to make the choice to be part of the solution. We all have to work together.