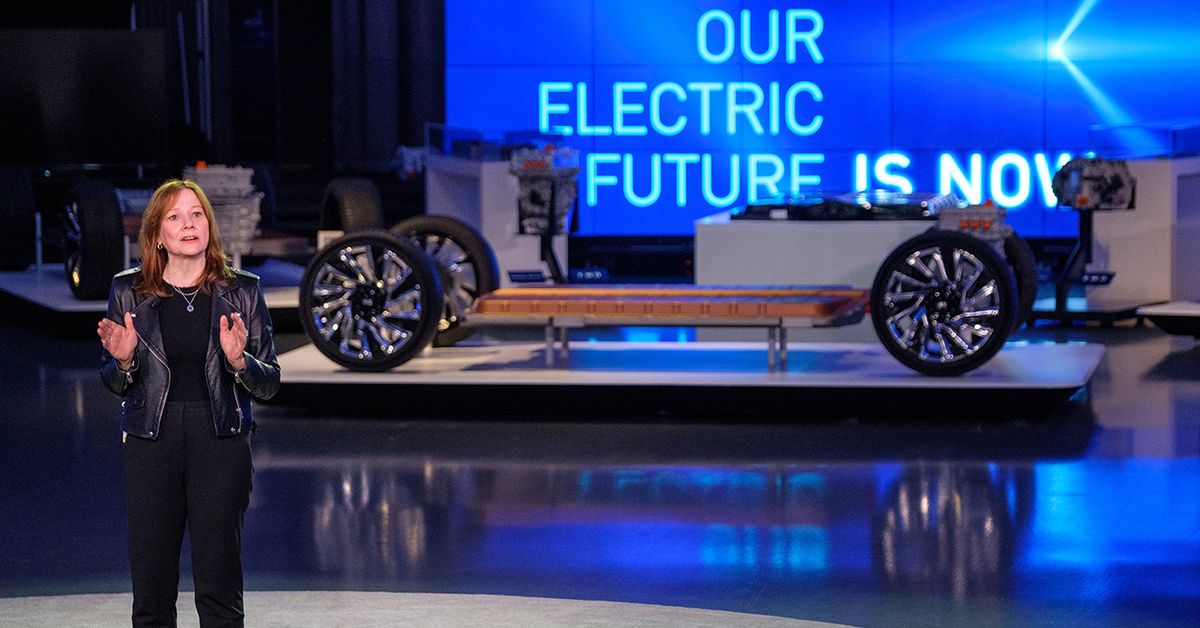 Here's how automakers plan to go zero emissions over the next few years
Vehicles powered by the powerful internal combustion engine (ICE) are losing their grip on the automotive world. Their main challengers are also powerful electric vehicles, which can come in various forms. With technology slowly but surely catching up with the problems with electrified vehicles, ICE-powered vehicles may be phased out in the years to come.
While Tesla Motors may not be the first automaker to build electric vehicles, the company has played a significant role in putting them in the spotlight with offerings like the evolving Model S. convincing part of the drivers that electric vehicles are not only good, but better alternatives to ICE vehicles, especially when it comes to zero emissions.
Now, Tesla is not alone in the game. Giant automakers such as GM, Ford, Stellantis and others have joined the fray to bring their own electrified vehicles to market. They all have different plans on how to achieve zero emissions in whole or in part in the future. These plans could be pretty drastic, involving billions of dollars in investment, but all in all they could change the landscape for the entire auto industry.
All zero-emission light vehicles for GM by 2035
GM presented an electrification plan driven by its Ultium batteries and a new global electric vehicle platform. After launching the new GMC Hummer EV, GM is looking to add more electrified vehicles to its portfolio. In fact, GM hopes to deliver 30 all-electric models to the world by 2025, with battery-electric vehicles making up 40% of its lineup in the United States.
But GM is not done yet. The automaker plans to get rid of the tailpipe emissions of all of its new light vehicles by 2035 and become carbon neutral by 2040. To achieve this, GM is investing around $ 27 billion in electric and autonomous vehicles. over the next five years. The new money is expected to help GM upgrade its manufacturing facilities to be more capable of building electric vehicles.
Four new electrified platforms for Stellantis by 2025
Now made up of 14 brands, Stellantis wants electrified cars to represent 70% of its sales in Europe and 35% in the United States by 2030. For this year, Stellantis electric vehicles only represent 4% of sales in the United States. United and 14% of European deliveries. At the heart of this electrification plan are four upcoming platforms for electrified models. Two of these platforms (STLA Medium and STLA Large) will be online by 2023, the other two arriving in 2024 (STLA Frame) and 2025 (STLA Small).
Stellantis is more ambitious in its electrification plan in Europe than in the United States. As expected, Ford wants 98% of its models in Europe to have an electrified version (battery-powered EV and plug-in hybrid) by 2025. In the United States, around 96% of its offerings will have electrified versions by the same. year. All European models will have a battery-powered EV version by 2030.
RELATED: This Is How Stellantis Will Use Four BEV-Centric Platforms As The Backbone Of Its Electrified Vehicles
Electric vehicles will account for up to half of Ford's sales in the United States by 2030
Ford has already started electrifying its lineup, starting with the most popular such as the Mustang Mach-E (on the market), the F-150 Lightning (2022) and E-Transit (late 2021). With sales exceeding expectations, Ford will see electric vehicles represent between 40% and 50% of its sales in the United States by 2030. The automaker is also seeing electric vehicles seize at least 40% of its sales. global sales volume by 2040.
To pursue this goal, Ford will invest more than $ 30 billion in vehicle electrification through 2025. It is also busy establishing electric vehicle manufacturing footprints around the world. It has four new factories in North America, including the new Rouge Electric Vehicle Center in Michigan. This complex will build the F-150 Lightning and the F-150 PowerBoost Hybrid. Ford seeks to achieve global carbon neutrality by 2050.
VW Group wants global electric vehicle leadership by 2025
The current electric offensive of the Volkswagen group is driven by its modular electric drive matrix (MEB). Since the launch of the VW ID.3 in 2019, the VW Group has introduced electric vehicles in all of its brands. The MEB was just the beginning, and it is at the heart of the VW brand's goal to become a world leader in the electric vehicle market by 2025. All of its current platforms: MQB, MSB, MLB, as well as MEB and PPE – will be replaced by the SSP (Scalable Systems Platform). This means a single mechatronics platform for all future products, whether ICE or electrified.
VW expects its battery-electric vehicles to account for 50% of its sales by 2030. Its 2040 plans are more ambitious, as it predicts that nearly 100% of all new Group vehicles in key markets will be zero emission. The Group intends to be completely climate neutral by 2050 at the latest.
RELATED: The VW Group's Recent Increase in Electric Vehicle Sales Is Proof The Electric Revolution Is Here
At least 1 million zero-emission Toyotas sold by 2030
Currently, Toyota offers four electric vehicles, 45 hybrids, four plug-in hybrids and two fuel cell electric vehicles. It will bring that number to 70 electrified models by 2025. The 15 additional models will all be electric vehicles, seven of which will be part of the Toyota bZ series (which stands for Beyond Zero). This new series will be based on a new flexible platform developed jointly with Subaru.
So far, Toyota has launched electrification initiatives with partners such as Aurora, Shell, Panasonic, SoftBank and Mazda. It also pledged to sell more than one million zero-emission vehicles by 2030. This new era for Toyota was heralded with the unveiling of the concept version of the Toyota bZ4X in China.
Source: GM, Stellantis, Ford, VW Group, Toyota
That's why Tesla opens its charging network to other electric vehicles
Is this another move by Elon Musk to shape the stock market, or is Tesla really opening its chargers to everyone?
Read more
About the Author