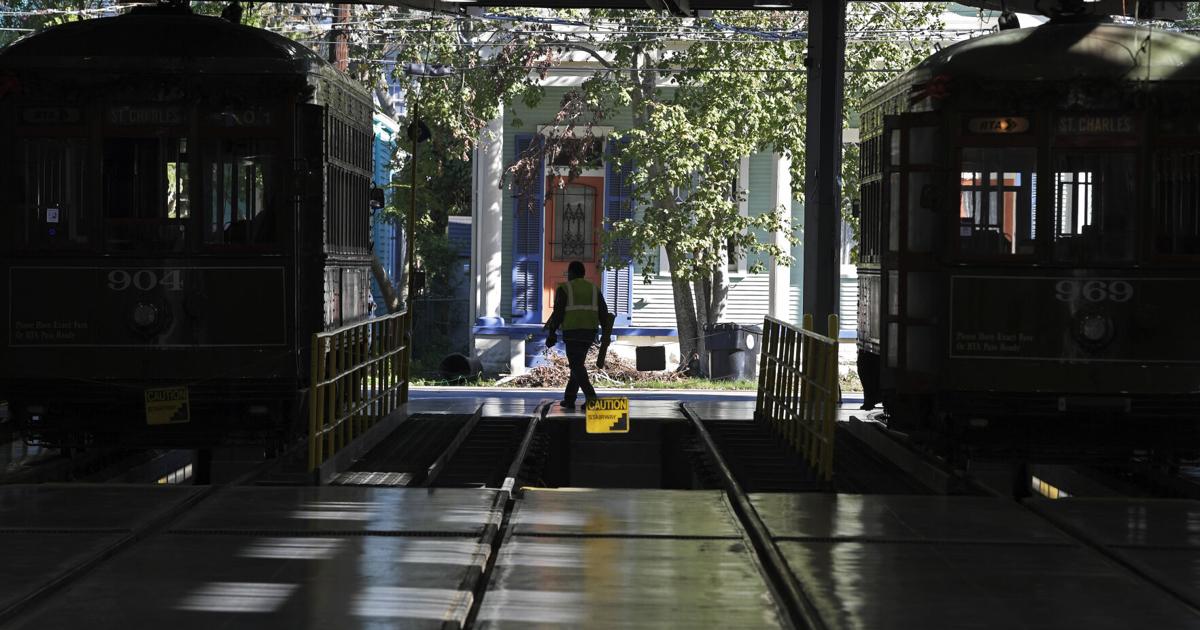 Guest column: Better public transit for people with disabilities is a civil right | Opinion
Transportation is essential for any functioning society and, unfortunately, the lack of transportation remains the biggest obstacle for people with disabilities.
You cannot go to health facilities, work, school or spend time with friends. Why? There is no real regional public transportation system in the New Orleans metropolitan area. On the private side, you can't order a wheelchair accessible vehicle from Uber, Lyft, or a metro area taxi company because they don't offer the vehicles. The same goes for car rental companies. And keep this in mind: 1 in 4 Americans live with a disability.
It's high time we tackled the transportation problem not just in the New Orleans metro area, but across the state and the country.
I know what it's like to be isolated because of these transportation barriers. When I suffered a diving accident in 2016 and I became a C-5 quadriplegic in a power wheelchair, my transportation options became very scarce. My wheelchair is essential, allowing me to move around most spaces independently, but it also weighs at least 400 pounds, so you can't throw it in the trunk; nor can you rent or order a vehicle.
And while transit routes in Orleans Parish use wheelchair accessible buses, what about passengers like me whose disability requires curb-to-curb pickup and delivery?
Mayor LaToya Cantrell appointed me to the Board of Commissioners of the Regional Transit Authority so that I could advocate for the rights of people with disabilities within our transit system. Although we have made progress, we have not been able to solve the age-old problem of parishes not cooperating with each other.
There are separate curb-to-curb paratransit systems for the parishes of Orleans, St. Bernard, and Jefferson, but they are not aligned. For example, a wheelchair user requiring curb-to-curb transportation can arrange for an RTA Paratransit Service pick-up in Orleans Parish and then a specific drop-off in Jefferson Parish, but cannot request JET (Jefferson Parish Transit) to do the opposite. Paratransit services are parish specific and only for parish residents.
What about disabled tourists? They cannot access paratransit and they cannot request wheelchair accessible vehicles from ride-sharing companies. And major car rental companies have refused to carry wheelchair accessible vehicles. Tourism is New Orleans' biggest industry, and we're leaving money on the table because we don't take care of the people.
The action should take place as soon as possible. We need a common sense policy to fight discrimination against wheelchair users. This will require policy updates at the local, state and federal levels to address disparities, as this is a civil rights issue.
Currently, it is up to states to create policy regarding requirements for ride-sharing companies to have wheelchair accessible vehicles. California and a few other states have stepped up and required ride-sharing companies to carry wheelchair-accessible vehicles. But we've seen what happens when you leave people's civil rights to the state.
Why should a wheelchair user in Louisiana have fewer rights than a wheelchair user in California?
The Americans with Disabilities Act (ADA) was one of the most comprehensive civil rights laws written and was passed to ensure people with disabilities had the same rights and opportunities as everyone else. When the ADA was written in 1990, it required, for example, that 5% of hotel rooms be wheelchair accessible, but it didn't address ride-sharing companies because they didn't exist. It's time to bring current regulations into line with the 21st century and correct oversights such as rental companies not including wheelchair accessible vehicles in their fleets.
Creating a representative regional transportation system and requiring ride-sharing companies to provide greater accessibility would bring greater freedom to many people living with disabilities. Yes, there are economic costs, but these improvements would also create more jobs and opportunities.
Ultimately, we all deserve the right to travel and see what our world has to offer. Preventing people with reduced mobility from this freedom is discrimination.
Mark Raymond Jr. is a disability rights activist and the founder and director of the Split Second Foundation, which is committed to breaking down physical, research and societal barriers for people with disabilities.