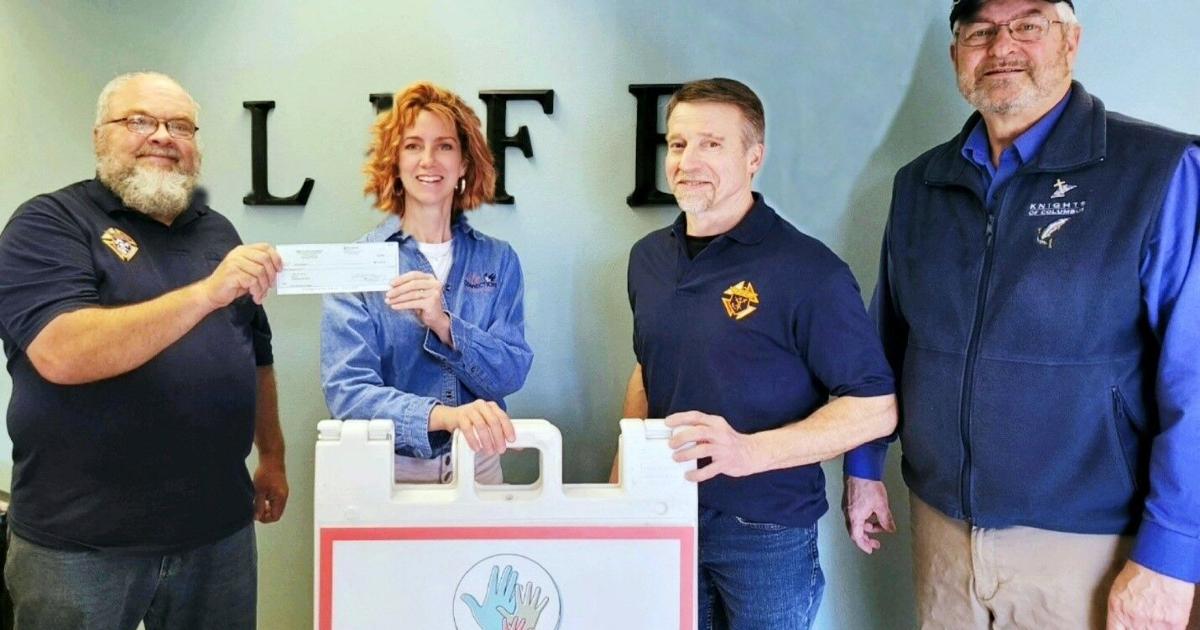 Fundraiser held at St. Mary's for Life Connections | Business
(Alexandria, MN)–Recently, Knights of Columbus Council #4178 held a fundraiser for a pancake breakfast at St. Mary's Catholic Church in Alexandria for Life Connections, the local parenting resource center and pregnancy support serving Douglas, Pope and all surrounding counties. . The fundraiser raised $2,000 to help this valuable resource in the community.
Life Connections has helped over 6,500 families over the past 49 years overcome parenting issues in discouraging situations. They are a Christ-centered, life-affirming source of hope and peace when a woman faces uncertain times. Maintained and run by volunteers and donations, Life Connections (formerly Birthright) offers a "Helping Hand" for single parents, adoptive parents, guardian grandparents, foster families, military families and anyone family in emotional, financial, spiritual, relational, or physical difficulty due to pregnancy or raising young children.
Life Connections strives to empower women and families in our community through free classes on budgeting, nutrition, first aid, sibling rivalry, potty training, and more, as well only classes for dads. They have free diapers, toys, clothes, and referrals for car seats and pack-n-plays that come with safety lessons. They are not a medical facility but maintain a close relationship with providers in the area to care for their clients. Life Connections works with many community partners, such as United Way, Love INC, Habitat for Humanity, Titus II, Car Care and others to meet the varied needs of families.
To find out more, how you can donate or help, go to www.lifeconnectionsmn.org
The Knights of Columbus is a Catholic family and fraternal service organization founded in 1882 by Father Michael J. McGivney in New Haven, Connecticut. The Order is present throughout the world and Council No. 4718 in Alexandria has 284 members.