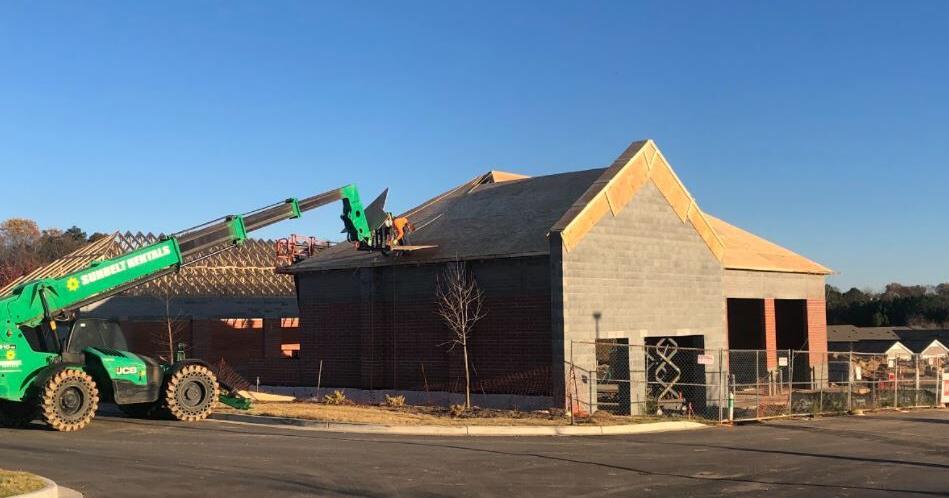 Friday 5: Removal of earth, piles of stones and car repair | Local News
"At Express Oil Change & Tire Engineers, customer service and quality care are our top priorities," the company said on its website. "We employ experienced and certified technicians trained to provide comprehensive top quality car maintenance, and we use state of the art equipment and premium parts to ensure the quality of our work. Every member of our in-house mechanical department works fast and hard to make Express Oil Change & Tire Engineers your one-stop-shop automotive service provider.
It is a fairly large company with over 300 sites and over 4,000 employees.
Between this location and I-85, this will make three auto repair locations: Christian Brothers (on Poplar Tent Road but almost at the intersection) and Firestone. In addition, Advance Auto Parts and AutoZone are there. Then there is a bunch of car washes.
Auto maintenance is big business.
And it seems that many of us will be driving rather than walking, even for short distances.
Need to walk after all the turkey and fixins or pastrami. But I bet we don't get it and this poll seems to back it up.
According to a new BarBend survey of 3,394 Americans in all 50 states, when given the choice of driving or walking to a destination within a five-minute walk, more than a third of Americans prefer to drive.