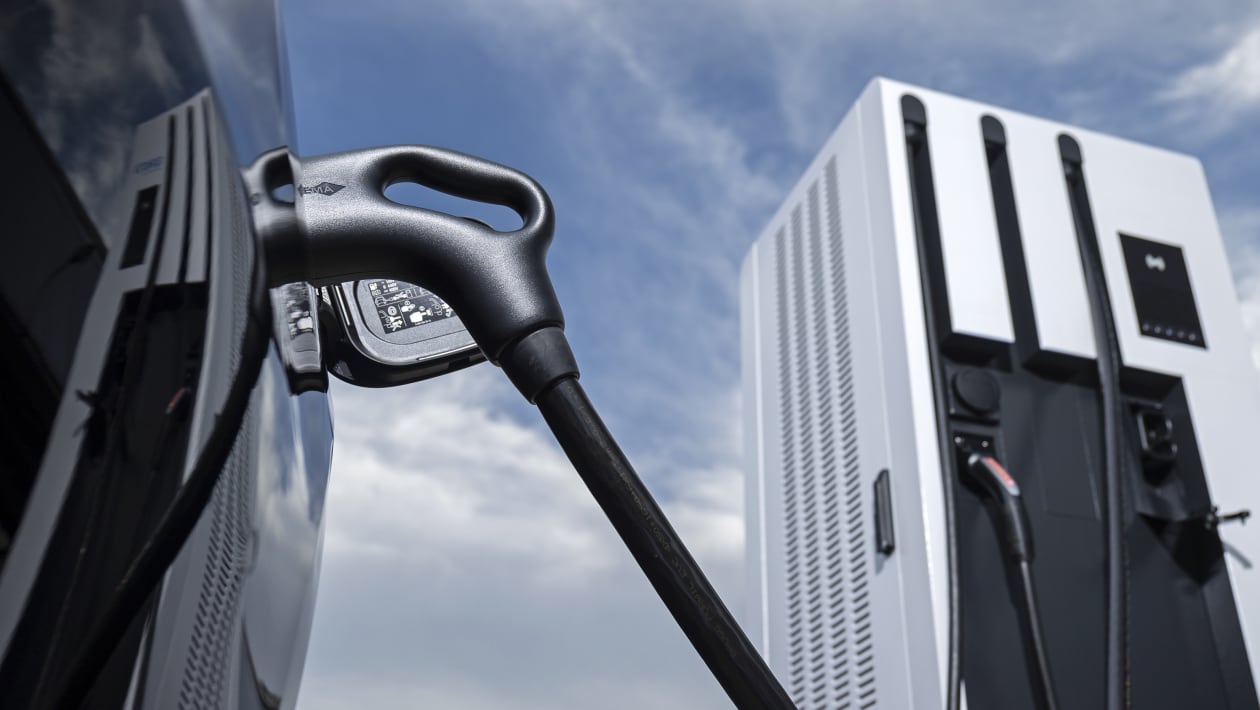 Draft accessibility standard for electric car chargers fails real-world test
An electric car charging station designed to meet draft proposals for the long-awaited government-backed accessibility standard, developed by the British Standards Institute (BSI), has been condemned by disabled users in a test Auto Express.
We led the campaign to highlight the accessibility issues of electric cars, and charging issues are one of the reasons why electric vehicles are off limits to many people with disabilities. As with many drivers, we have been eagerly awaiting the government-backed publicly available specification (PAS 1899) for charging stations, which was released in draft form by the BSI in April for consultation. Although compliance with PAS is voluntary, the DfT and the charging station industry have long promised that it will be a lever for meaningful change.
Towards the end of April, charging provider Osprey unveiled its vision for a new "accessible charging bay" at the fully charged electric vehicle show. A spokesperson confirmed that the charging station shown in the bay would comply with the new draft guidelines. So we visited a fast-charging site in Banbury, Oxon, where similar examples of the same charging station have already been installed, and asked shoppers with mobility issues to give it a try. IT out.
Our three volunteers used walking sticks, not wheelchairs, but all had problems lifting and connecting the heavy quick-charge cables and plug, even when our test car was parked with its charge plug at its furthest point. as close as possible to the charger. Two of our testers declined the invitation to try extending the cable a few meters out the back of the car, saying it would simply be impossible for them.
Heavy cables and plugs
The fundamental issue that the BSI guidelines overlook is the weight and limited maneuverability of fast charging cables, and the significant strength and dexterity required to orient the plug with the socket. Even when supported at one end, per BSI guidelines, we measured the weight at around 7kg for an extended cable. When lifted near the loader, it weighed about 5 kg.
Driver Sarah Webb, who relies on a Hyundai Tucson provided by Motability, told us she was excited about the green benefits of electric vehicles and was ready to drive one.
"Wow," she said, after struggling with the cable. "If it was the only option to recharge, I would have to stay home. The car is my freedom, and that's a horrible thought.
Auto Express calls for maximum weight limits for charging cables
Auto Express responded to the draft PAS 1899 consultation, requiring maximum weight limits to be included within the scope of the standard.
We say that charging stations should not be considered "accessible" if users cannot lift or steer cables, and that maximum weight limits should be agreed with disabled groups.
If the charging station industry cannot meet the acceptable weight restrictions for cables installed on fast charging equipment, the government or charging service providers must look to the approach taken at gas stations. where attendants are available to meet the needs of disabled drivers who require assistance with gasoline or diesel. pumps.
Our response to the BSI consultation states:
"We do not believe it is acceptable, responsible or even honest to launch any formal accessibility standard that does not consider the weight and maneuverability of charging cables, and the scope of the standard should be expanded to cover this fundamental issue.
"PAS 1899 as currently written is great news for infrastructure designers and installers who can say 'we meet officially approved standards', but it is of no use to an incoming driver. at a charging site and are unable to lift the cable and plug into their car.
"PAS 1899 as it stands will leave people with disabilities wondering who the accessibility standard was written for; disabled drivers, or an industry or government seeking to sweep their problems under the rug.
BSI recognizes that cable weight is an issue
The BSI's PAS 1899 project states that accessible charging stations should use cables hanging from one end to help manage weight and avoid tripping hazards, but it does not address the maximum allowable cable weight. However, a cover letter to the consultation shows that BSI is aware of the issues:
"Cable weights (and associated cable management systems to reduce the unused weight of a cable) and cable lengths can be difficult to use and maneuver for people with disabilities, especially for charging stations more powerful. It is desirable to have a measurable metric to specify for cable weight, and when cable management systems should be used to support cable weight, thereby improving accessibility.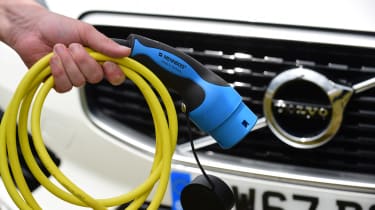 Background research for PAS 1899 and steering group discussions did not identify any specific values ​​that could be used, and as such the current wording of the weight/cable management systems clauses focuses on principles rather than measurable values," the letter reads.
"In the absence of specific measurable information, OZEV and Motability are discussing the possibility of creating a technical working group to address the accessibility of cable weights, cable management systems and cable lengths, depending of different types of public charging stations," says the BSI.
However, with this consultation and process still to be confirmed, the danger is that the publication of PAS 1899 in its current form will leave installers free to declare that charging stations meet the approved standard, knowing that they will be unusable. by many drivers.
Company commitment to charging stations
Charging station installer Osprey's 'accessible charging bay', revealed at the end of April at the Fully Charged show, features the Kempower design we tried out in Banbury.
Its bulky six-metre cable is partly supported by the charger's upper arm, which is supposed to bear much of the weight, but one of our Banbury testers tried the charger out at the show to confirm it was also problematic. . Osprey told us he was on the board of the team responsible for writing PAS, while the company's website states: "Working with UK charity Motability and taking taking into account customer feedback, we have gained an in-depth understanding of the key requirements that must be addressed in the design of all public charging sites, including: space, borders, screen and handle height , ease of payment, cables and general usability of a charger. »
Auto Express Equal Access For All Campaign