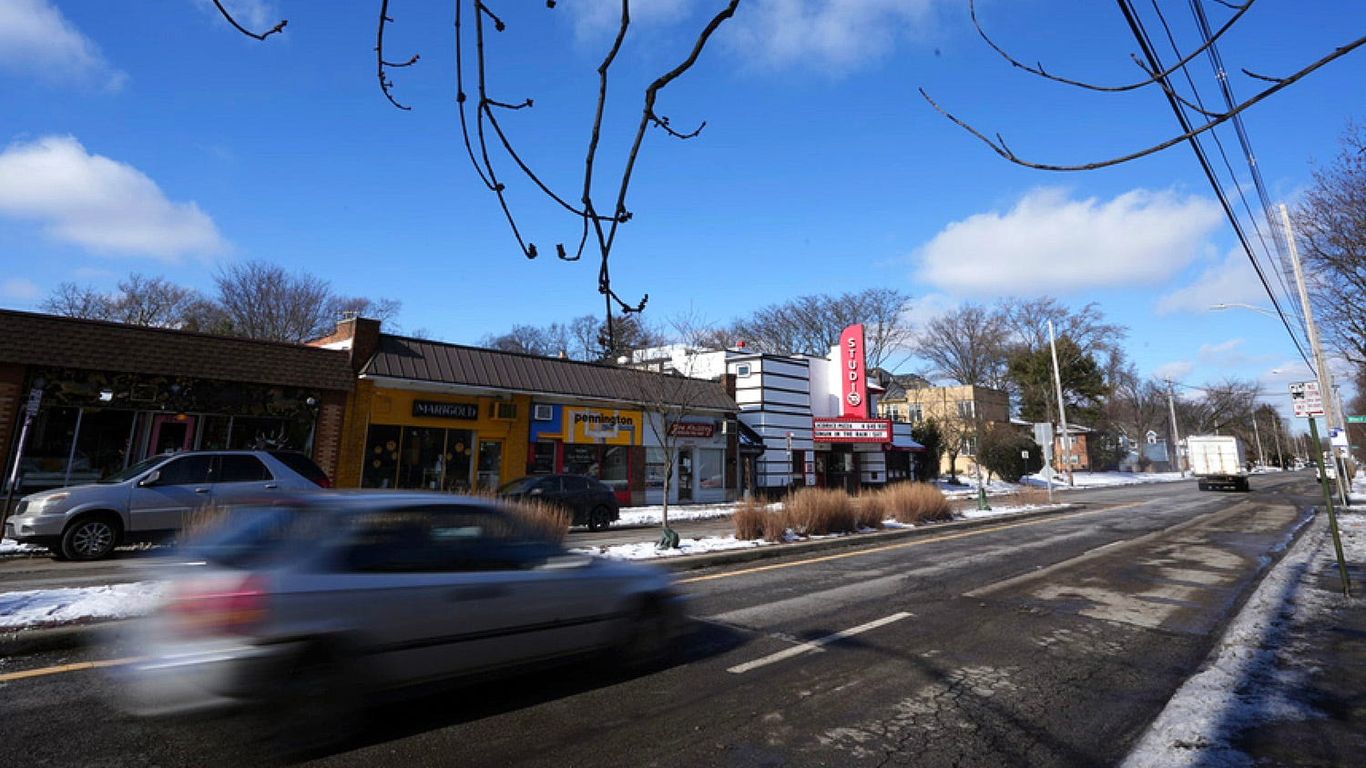 Columbus settles on Indianola Avenue in a dispute between bikes and cars
A busy Clintonville thoroughfare is getting a makeover in an effort to appease local cyclists and business owners.
Why is this important: The debate over how best to reconfigure Indianola Avenue (Route 23) shows the difficulty of designing accessible streets in a car-dependent city.
State of play: Cyclists have long called for bike lanes to be installed along Indianola to better connect Morse Road to the north and downtown.
The other side: Business owners have expressed concerns this would come at the expense of parking spaces serving their stores, restaurants, and the Studio 35 Cinema and Drafthouse.
The last: After months of back and forth, the city announced a compromise last week that will reduce one lane of traffic to add bike lanes while retaining 48 on-street parking spaces.
The project, slated for construction in 2024, will also include redesigned sidewalks and crosswalks to improve pedestrian safety.
What they say : Tanya Bils, a local bike accessibility advocate who has organized group rides around the city, is pretty happy with the final plan, though she wishes progress wasn't so gradual.
Individual project disputes like Indianola take so much oxygen, she tells Axios, while swaths of the city elsewhere lack safe and adequate cycling infrastructure.
"The growth forecast for Columbus is pretty amazing over the next 25 years," she says. "If we tackle these issues now and create an infrastructure that doesn't prioritize cars, we won't have so many traffic jams."
🌱
Support local journalism by becoming a member.
Learn more
After Columbus stories
Nope stories could be found
Get a free daily summary of the most important news in your garden with Axios Columbus.
🌱
Support local journalism by becoming a member.
Learn more