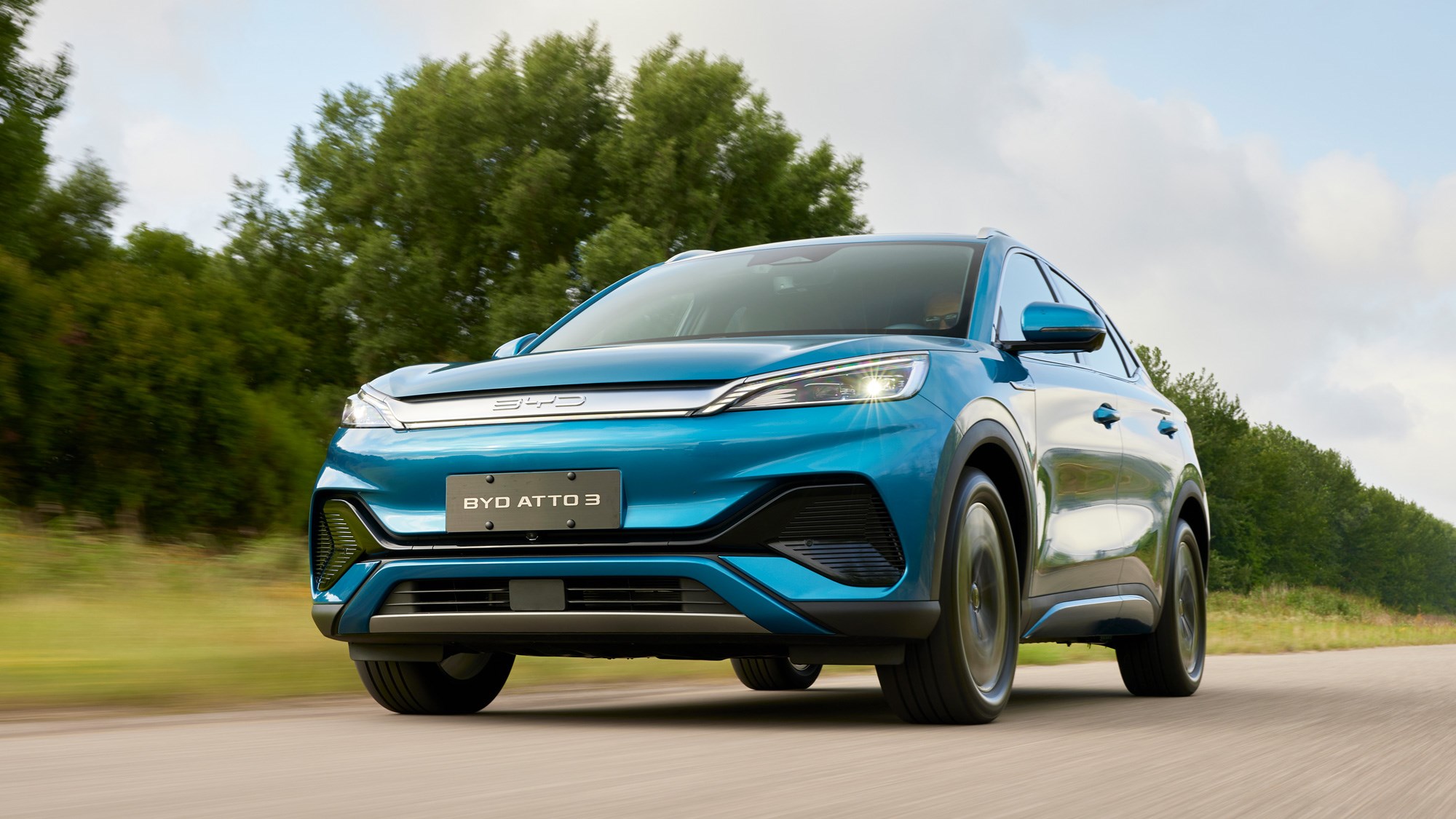 ► Chinese EV brand targets UK
► Atto 3 SUV will take stock of the advance
► Range of 261 miles, 201 hp electric motor
BYD isn't currently a household name in the UK – but that could be about to change if the brand's attack on the European market goes as planned. The Chinese electric vehicle maker launched in the Dutch, Norwegian, Swedish, Danish and Belgian markets in August 2022 and plans to expand to the rest of Europe before the end of the year.
The UK is next on the list. Company executives have assured us you'll see BYD cars on UK roads by December – and the new Atto 3 will lead the charge. It was designed to compete in the burgeoning family SUV class and will soon rival everything from the Volkswagen ID.4 to the Renault Megane E-Tech Electric and the latest Kia Niro EV.
We think the Atto 3 is one to watch, especially considering the brand's aggressive selling strategy. Because BYD has full control of its supply chain (it manufactures its own batteries, motors and semiconductors), it says it will be able to deliver where established European manufacturers cannot.
Wait times for electric cars from BMW, Kia and Volkswagen can stretch for months, but you'll soon be able to walk into one of BYD's UK showrooms and get your hands on an Atto 3 within weeks – and this could well give the company an advantage. We drove an early version of the car ahead of its UK launch to get a taste of what's to come.
How is it to drive?
First impressions are good. However, we will have to spend even more time behind the wheel before we can give our final verdict, mainly because our test drive took place on the access roads of an airfield in the billiard country that is the Netherlands. . As such, we won't be giving the Atto 3 any stars until we've driven it on UK roads.
The BYD Atto 3 is built on the brand's third-generation electric platform and powered by a 60kWh version of its puncture-resistant Blade battery. Executives tell us the EV can go 261 miles before needing to be recharged, about 20 miles less than the electric Renault Megane E-Tech and Kia Niro EV. This should be enough for most homeowners needs though.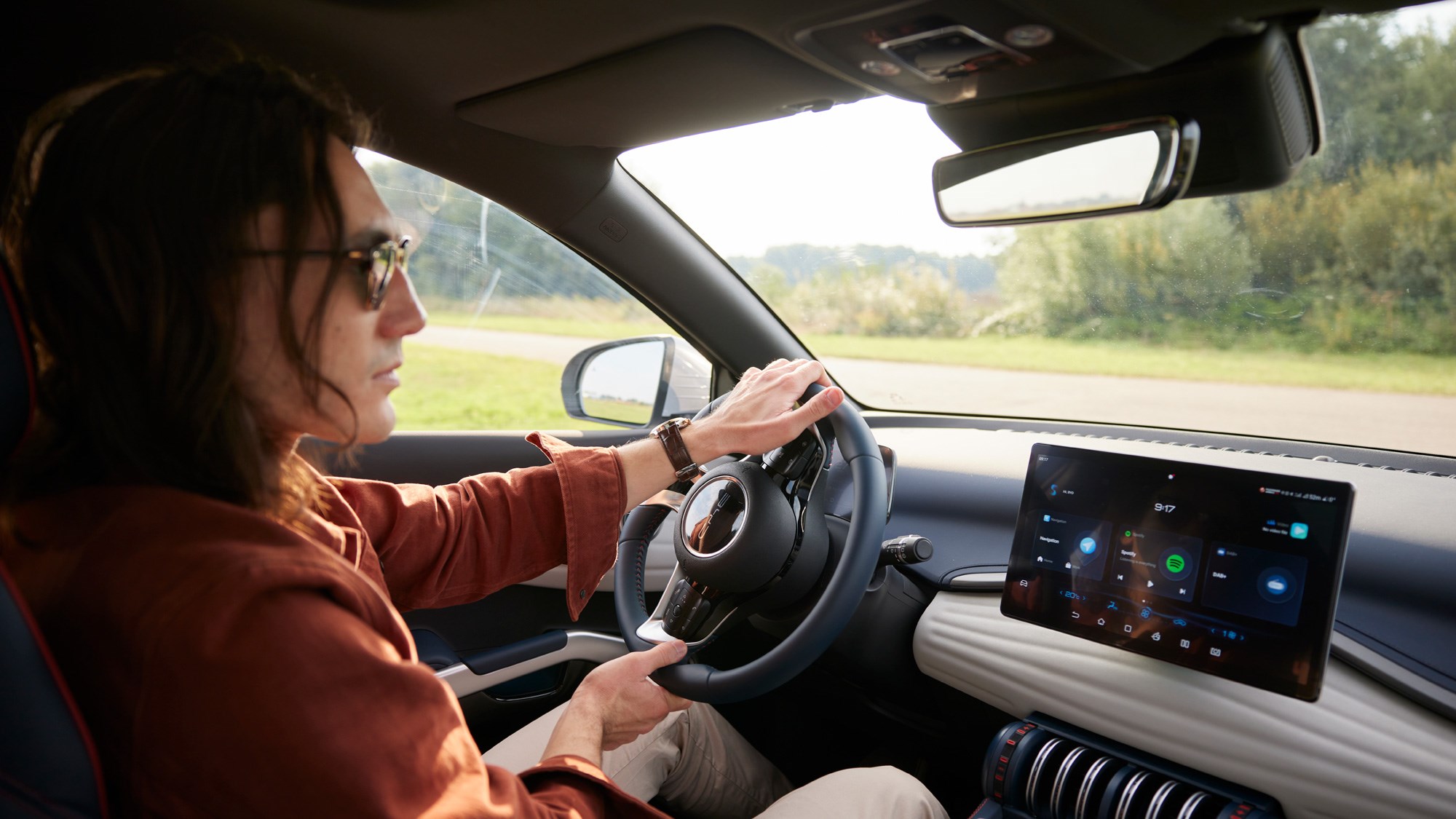 Charging times are average. The Atto 3 supports DC fast charging, but only at speeds up to 88kW, meaning a 30-80% charge takes 29 minutes. The flagship Volkswagen ID.4 can accept 125 kW of power, which allows it to charge from 10 to 80 percent of its capacity at the same time.
The battery is mated to a 201 hp electric motor mounted on the front axle. It's a smooth unit and offers more than enough performance for the car's needs. With a 0 to 100 km/h in 7.3 seconds, it is also significantly faster than the Skoda Enyaq and Kia Niro EV equivalents.
The handling is also promising. Along the course, there were some tight chicanes which the Atto 3 tackled admirably. Like most electric vehicles, its battery is mounted under the chassis, giving it a low center of gravity.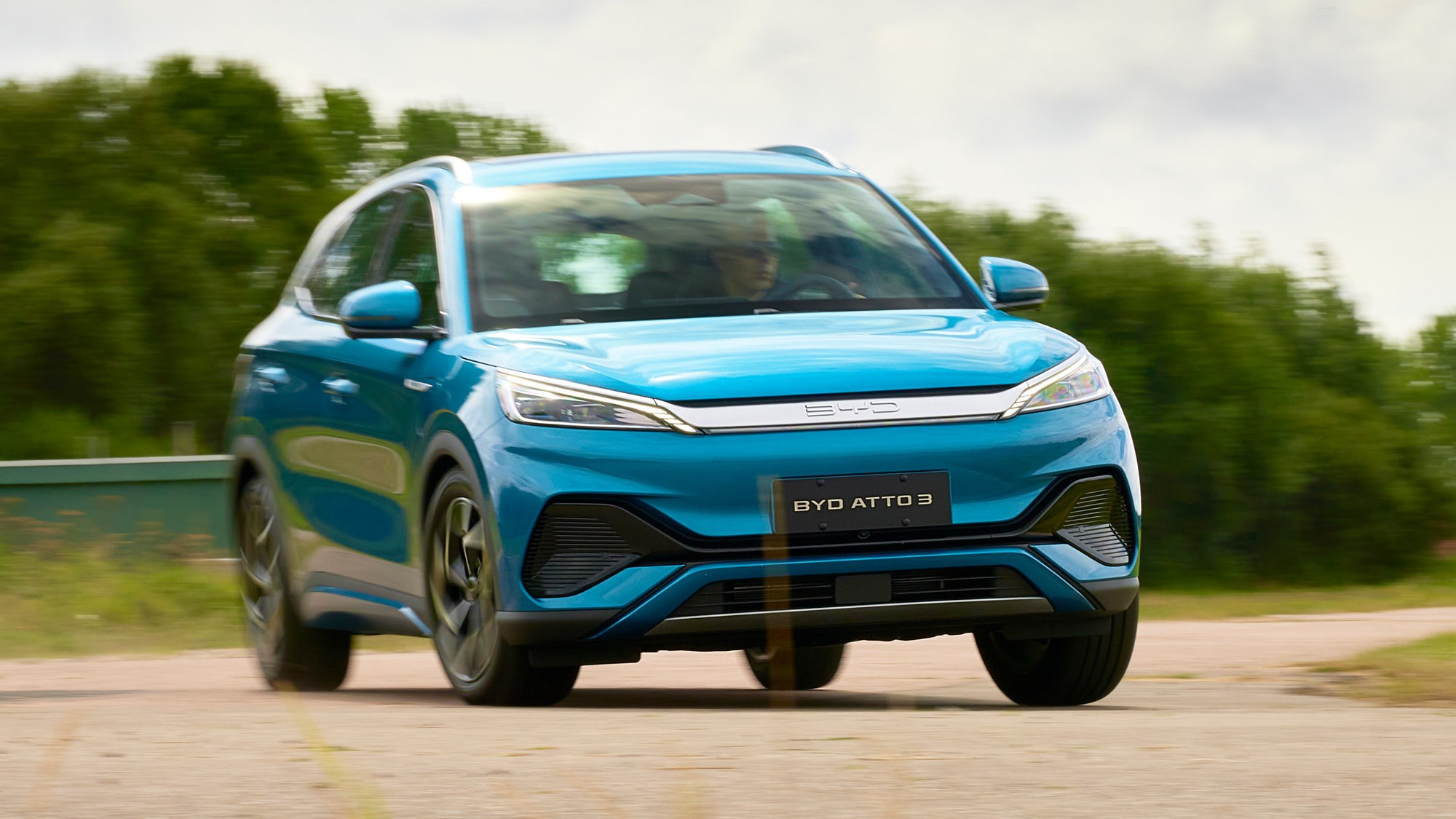 BYD tuned the Atto 3's suspension quite soft, which means there's a bit of body roll when you lean it hard in a corner, even at low speeds. But that's not such a bad thing considering the car was designed for family chores. Comfort should take priority here over handling here.
Unfortunately, our test run was fairly smooth, meaning we weren't able to learn much about the Atto 3's ride and refinement. However, there was a poor joint between two types of tarmac different on the track and, although it sent shivers down the cabin, it felt no worse than its European and Korean competitors.
The brakes deserve a special mention. The Atto 3's transition from regenerative to friction braking is incredibly smooth—and the pedal feels great. The steering is pretty dead, but that's a trait shared with most cars in this class.
How is the interior?
Better than we expected. The only other Chinese automaker we've interacted with is MG – and the quality of their cars can be pretty hit or miss. We've experienced failed trim and faulty infotainment systems on cars that haven't even gone 1,000 miles.
Early impressions suggest BYD has taken a different route. Common touchpoints like the center console, steering wheel and door handles have been carved out of the same kind of soft-touch materials you'd find in a Volkswagen or Hyundai EV — and, more importantly, the panels of the cabin have been assembled correctly. It is a very pleasant place.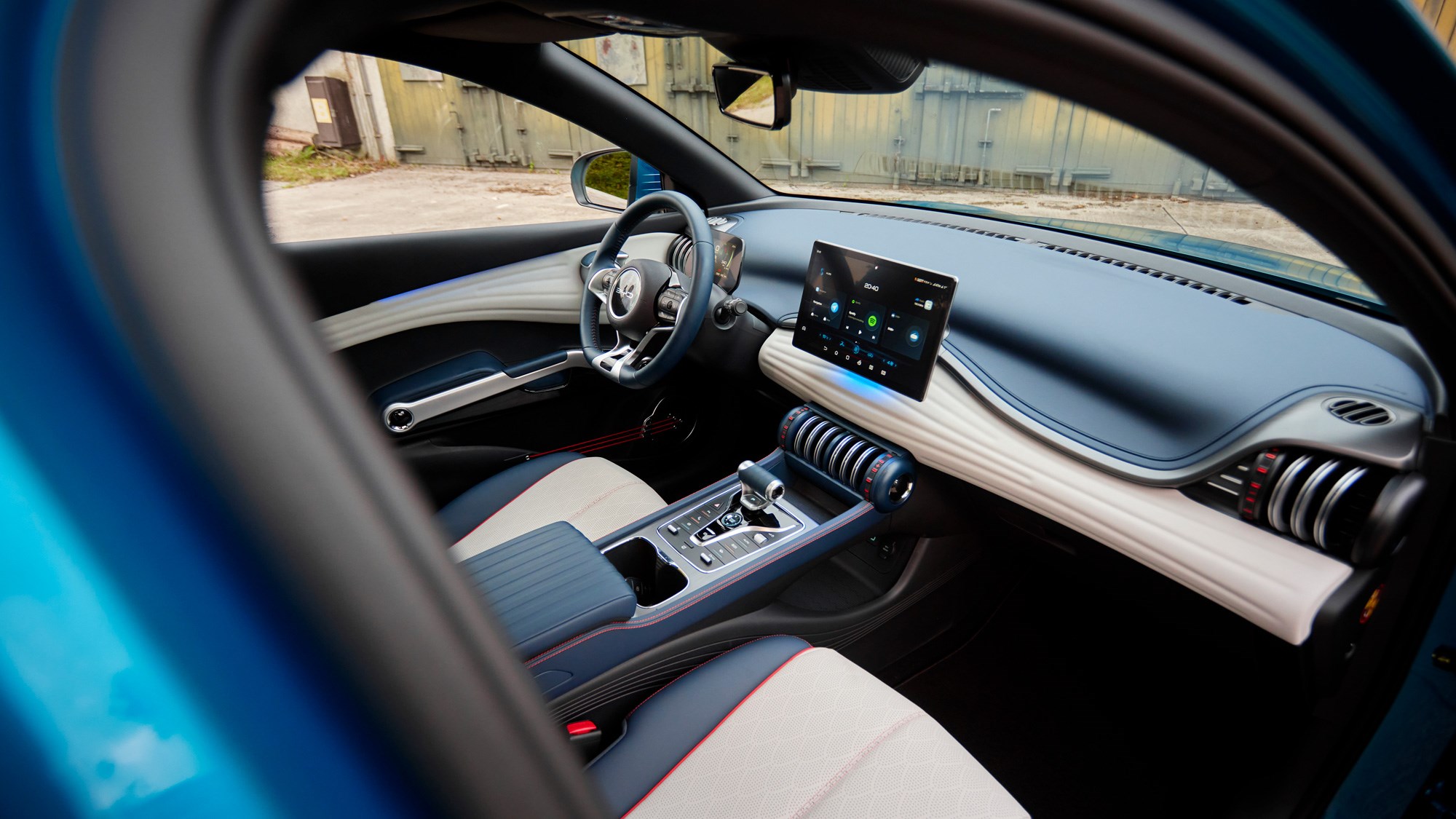 The main quality issue we noticed was the air conditioning fan. It was a hot day, so the fan was on full blast – and it sounded like someone in the dash was pushing a cinder block into a Kenwood blender. We'll attribute that to the fact that this is an early build car, however.
BYD's 12.8-inch landscape infotainment system is as sharp as any of its European rivals, and it has a clever party trick. Push a button on the steering wheel and it turns 90 degrees to become a portrait mode infotainment system. This is a very fun kit.
BYD's thinking is that it's better to use the landscape screen for media functions and easier to use the portrait screen to read sat nav instructions because it lets you see more of the road coming. But we've had plenty of experience with Volvo's portrait touchscreens and we're not sure that makes much of a difference.
Is it practical?
Space up front is good, but rear headroom is a little tight due to the standard panoramic sunroof. The runners of the glass fly a few centimeters from those of the two outer seats. Legroom is good, though – there's no center tunnel to trip over and there's plenty of knee room, even with a tall driver in front.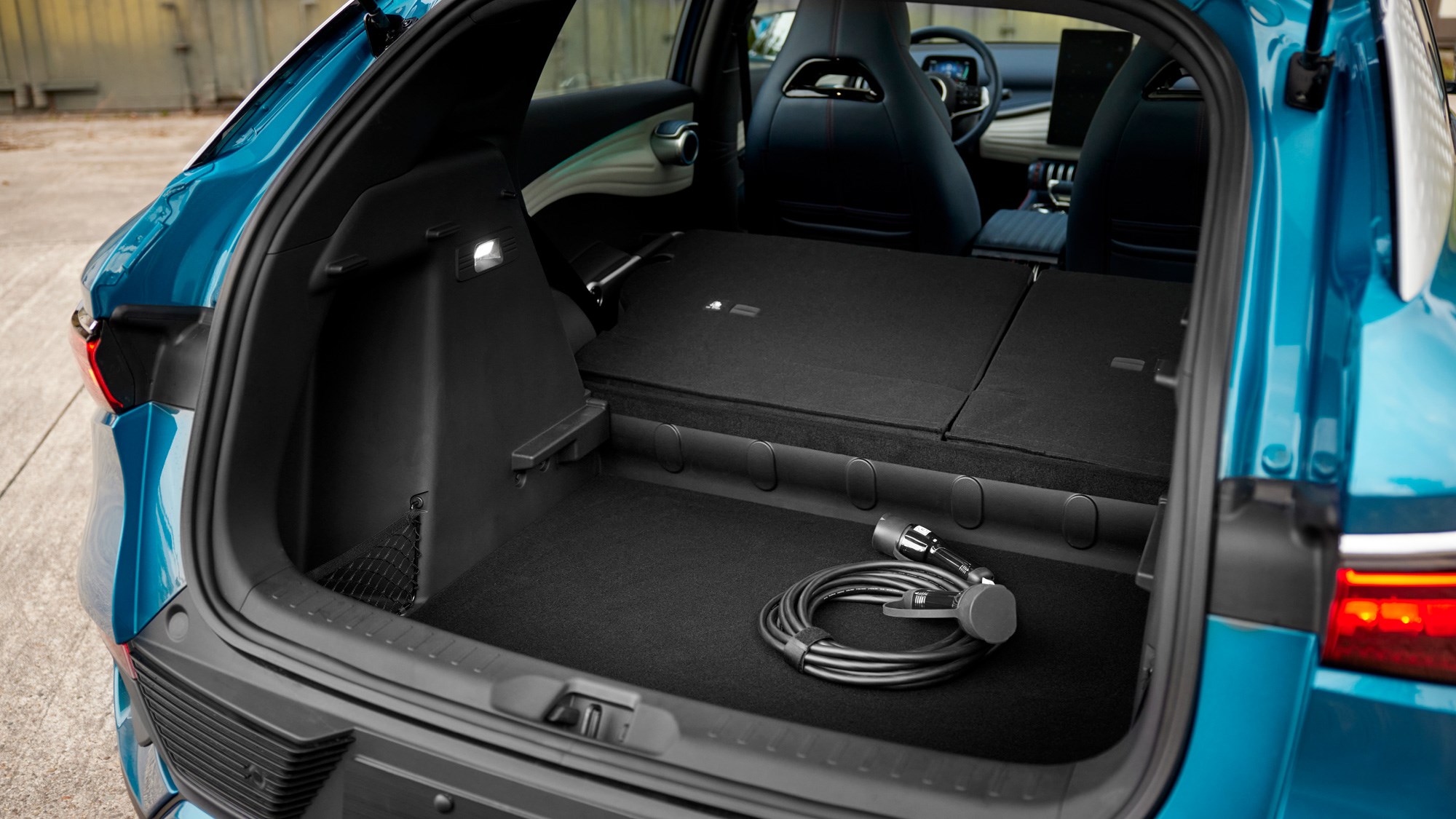 The boot is also a decent size. You get 440 liters with the bench seat up and 1,338 liters if you fold the rear seats flat. That means the Atto 3 has slightly less storage space than the Kia Niro EV, but the space you give away in the trunk is given back to rear passengers.
How much will it cost?
Despite our relentless harassment, BYD has yet to tell us. To be competitive in the market, the company will need to aim for a starting price of between £35,000 and £40,000. It's likely that BYD will aim for the higher end of that scale, justifying its actions by offering the Atto 3 with a highly specified trim level and a single powertrain.
The company pulled off the same trick when it launched its seven-seater Tang SUV in the Nordics earlier this year. BYD tells us that buyers there didn't seem to mind paying extra because they could see the car's added value. We are due to receive a detailed UK specification for the Atto 3 in October at the Paris Motor Show.