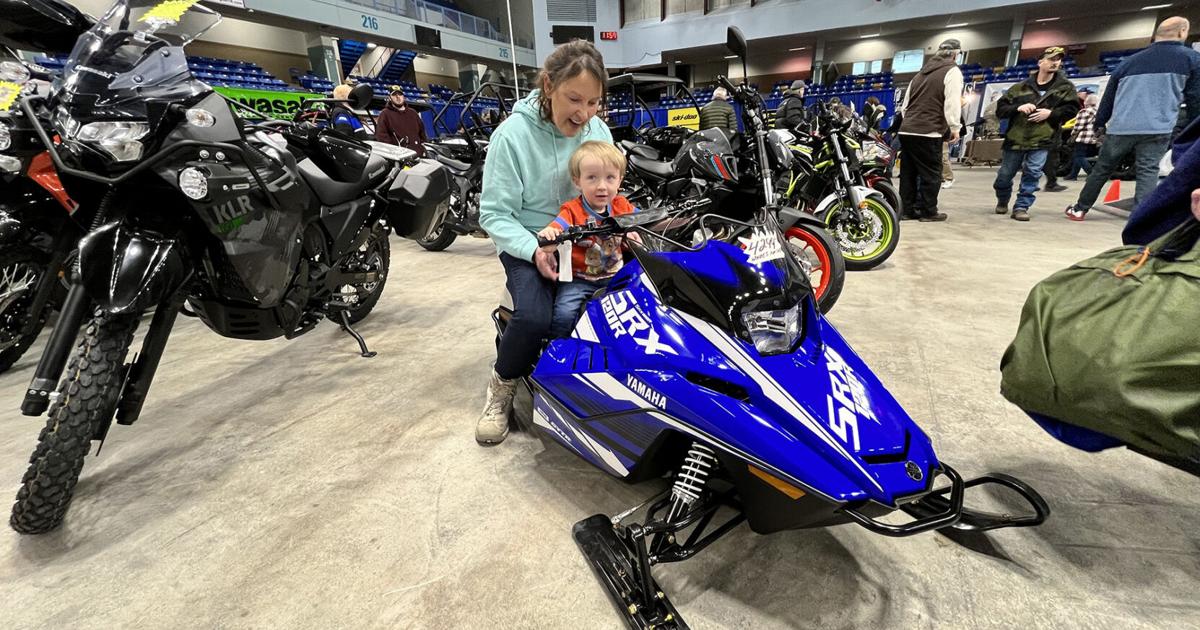 Big Toys, Big Fun: Outdoor Show Returns to Fairbanks and Draws Crowds Ready for Summer Games | Local News
After two years of mothballing, KO Productions' outdoor show has returned to the Carlson Center stage.
Today is the last day to explore the latest deals in outdoor activities, ATVs, camping gear and more, as well as summer travel ideas, home improvement tips, maintenance car and more.
People have browsed tourist options such as Mahay's Jet Boat Adventures, based in Talkeetna, and found places to visit from Doyon Tourism's table.
Retailers such as Big Ray's Sporting Goods were there, displaying their latest products in fishing and outdoor stores.
RVs from Wasilla-based Campy Valley lined part of the parking lot in front of the Carlson Center, some already bearing "sold out" signs.
Fairbanks resident Sharon Ashlock was visiting the show with her grandson, Roczen Beardsley, 2, and testing out one of the youth snowmobiles on display.
"It was wonderful to see that happen again," Ashlock said. "The outdoor show is like the climax and the beginning of spring."
Ashlock said she likes to see RVs available because she's "about to get ready for summer."
Derek Bradish, who volunteers at the table at the Fairbanks-based Alaska Fun Center, said turnout looked great on Saturday. He added that it was great to see the return of the outdoor show after two years.
"I think people either felt locked in too long or went crazy and wanted to get out," Bradish said. "People also want to see what's new or available for outdoor activities, and the outdoors is a way of life in Alaska."
Bradish said there was also a social element to the outdoor show.
"It's nice to see people you haven't seen in a long time, stop and just chat with them," he said.
The indoor gun show is held in conjunction with the outdoor show, with vendors from Fairbanks, the North Pole and as far away as the Kenai Peninsula. Everything from pistols to rifles and shotguns was on display, both state-of-the-art firearms and antique exhibits, as well as rifle scopes and other paraphernalia.
Over the past few years, the Outdoor Show has attracted 150 participating vendors and 6,000 visitors over a three-day period.
Today's show runs from 11 a.m. to 5 p.m. Admission is $5 (kids 12 and under are free). Today is also free for active duty military members or anyone who brings two canned foods to donate to the Fairbanks Community Food Bank.